The best part about fashion week is that it happens in four different places for the month of September! Next up is Fashion Week in London and the runway shows have been nothing short of amazing and colorful. Seeing Moschino's runway show made me exciting, but nothing compares to the beatify chaos swirling around London. These few designers i/ve chosen i feel really highlight and embody the beauty and color surrounding Fashion Week, and they have made me super inspired to dig deep inside my closet to find how I can incorporate different color schemes into may fall wardrobe.
While these looks may predict what's to come in Spring, the shows still definitely have me inspired for what I want to style this fall.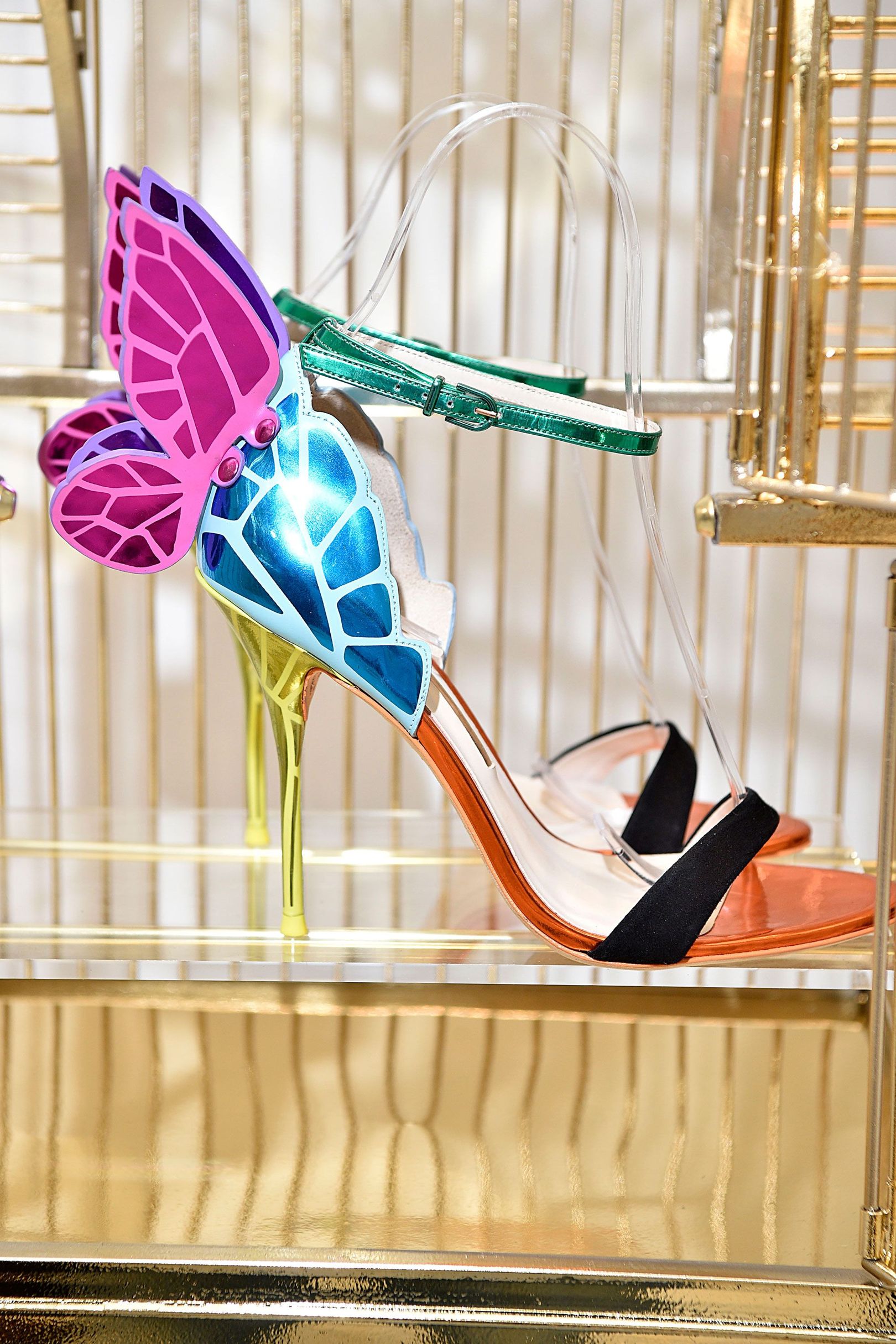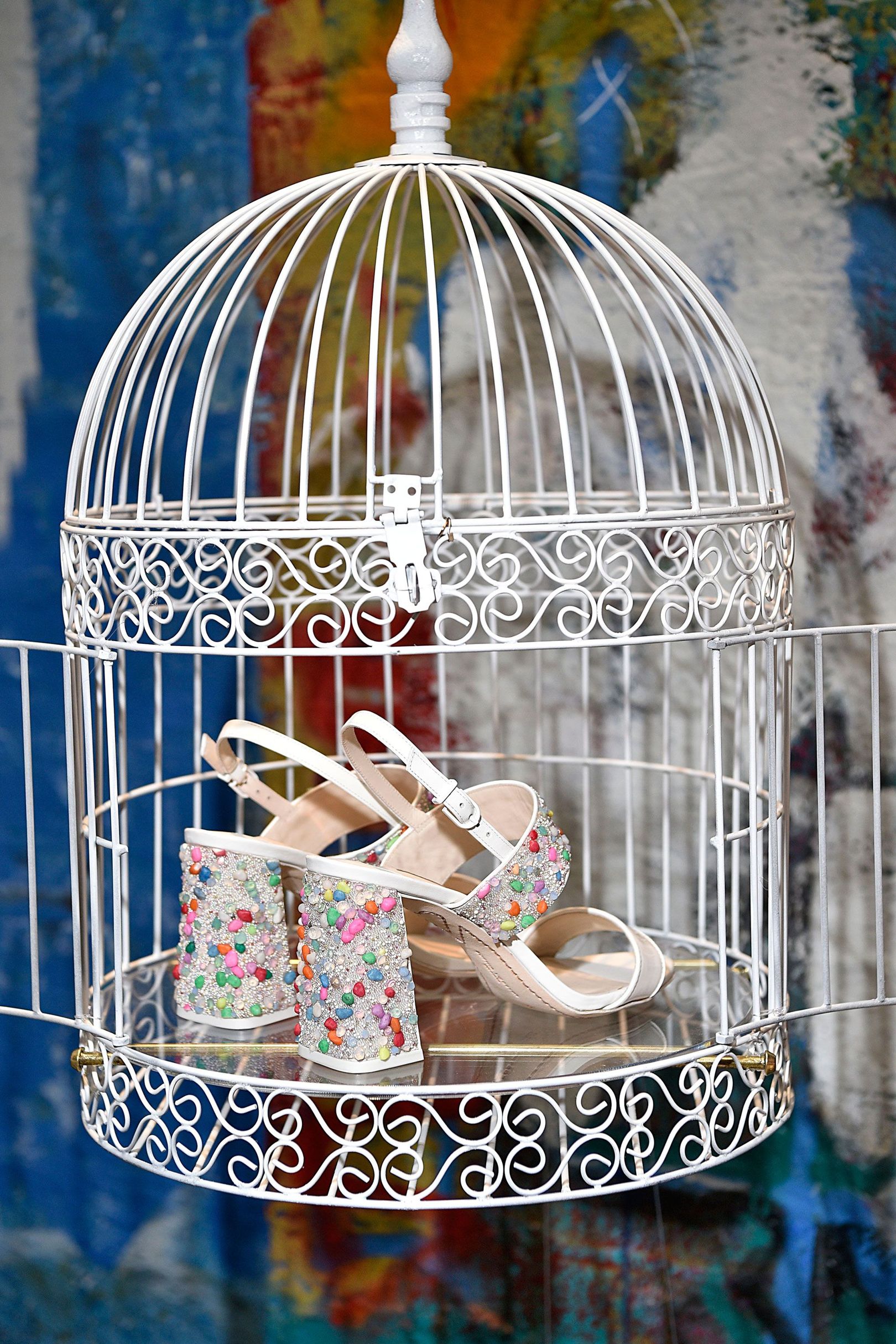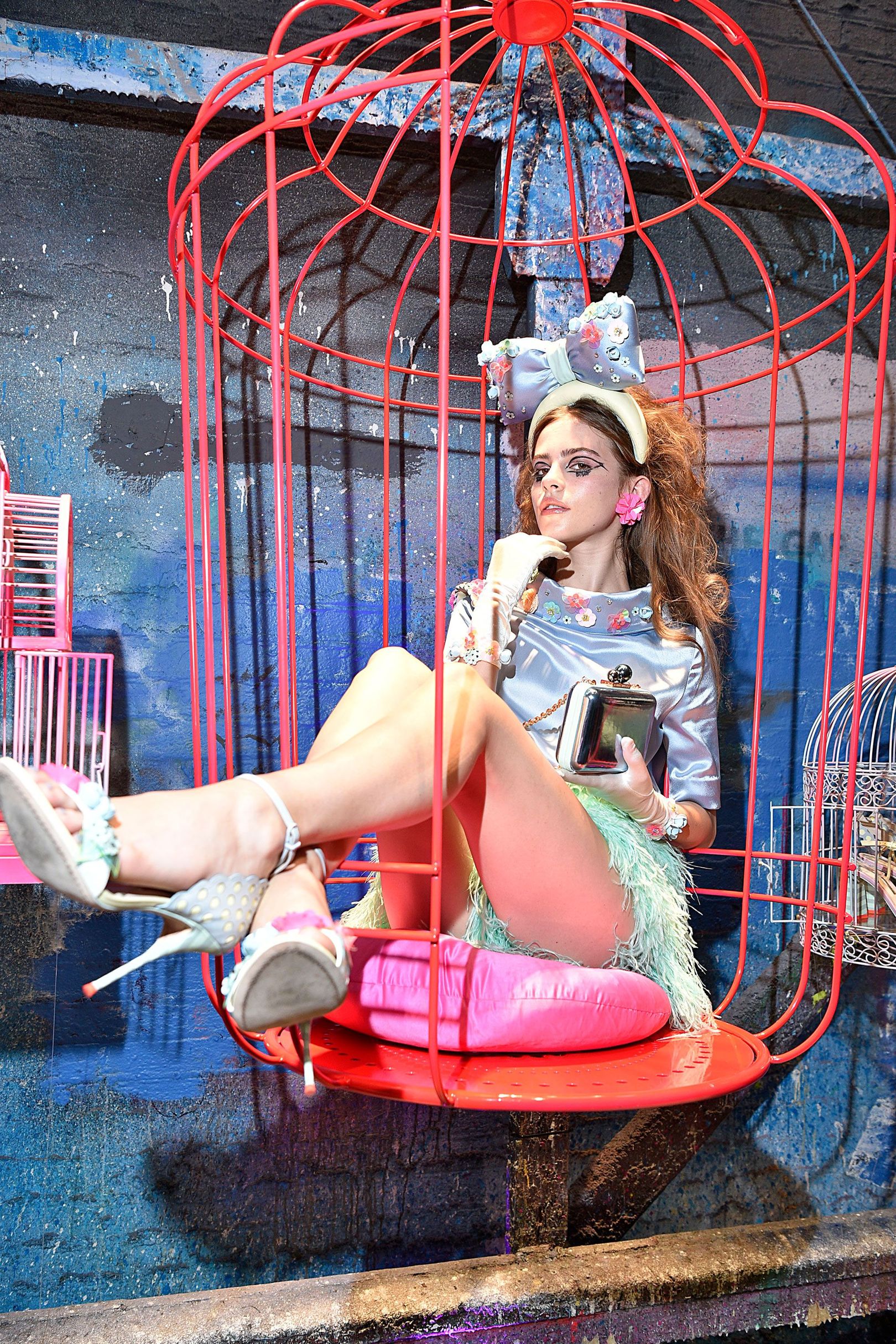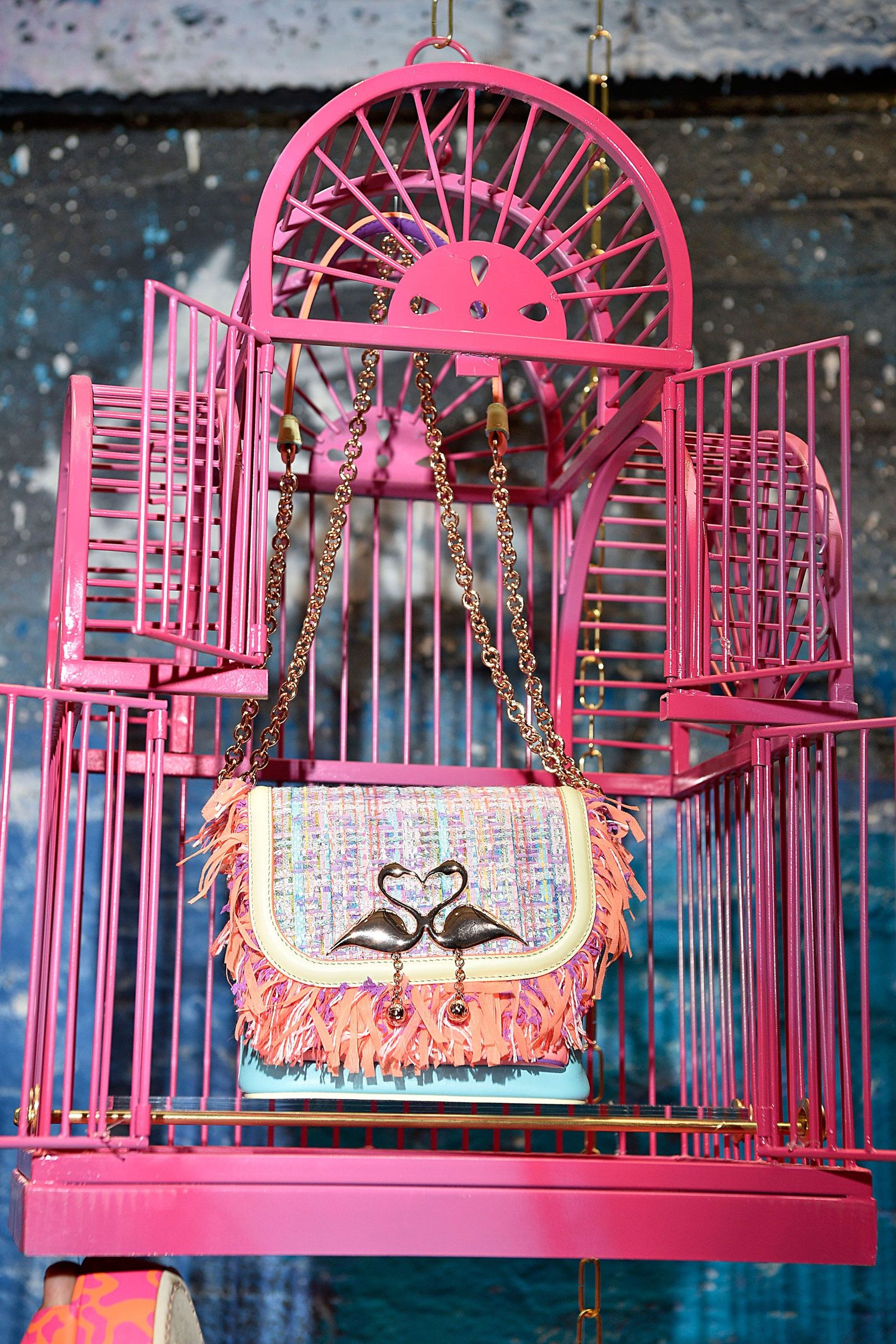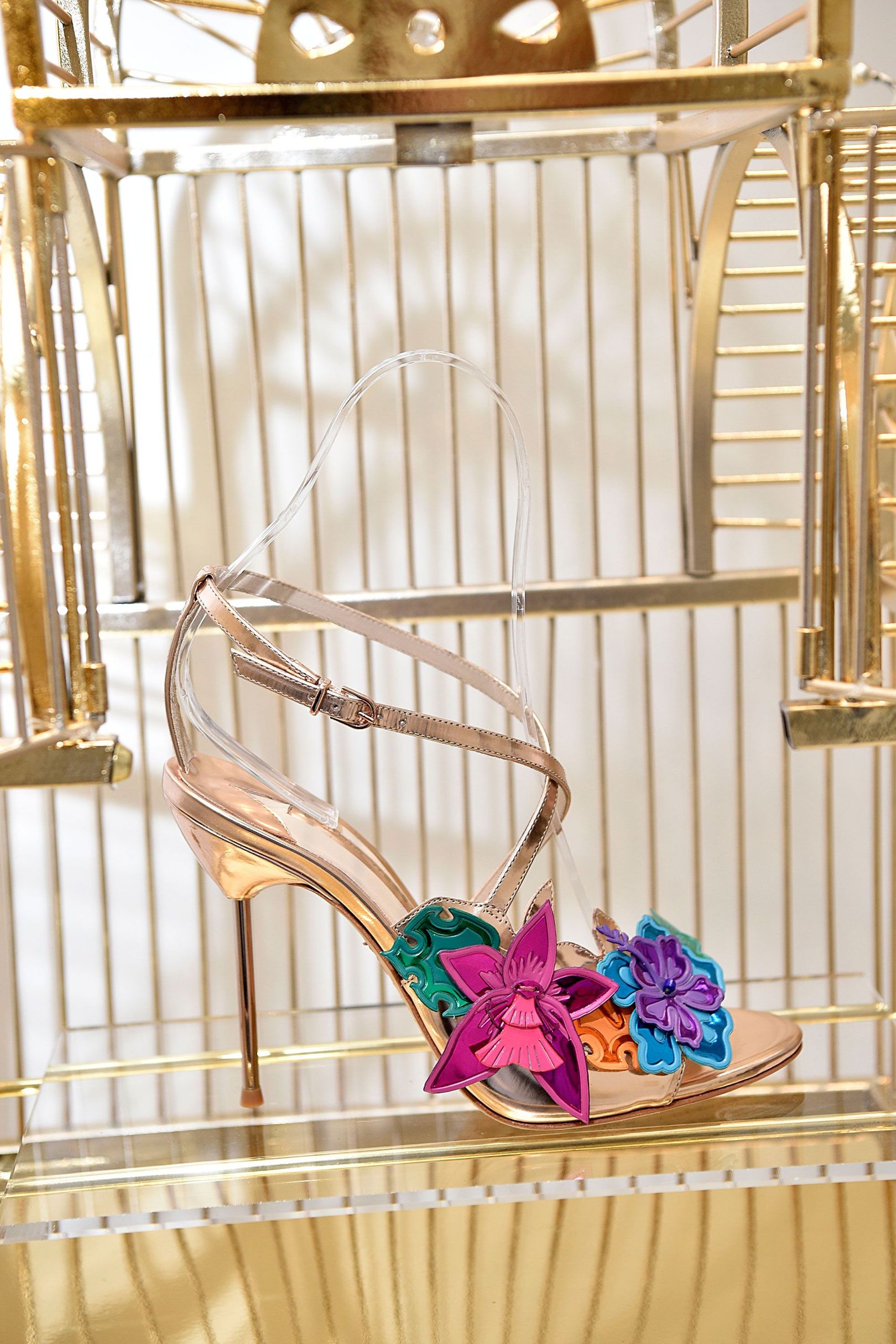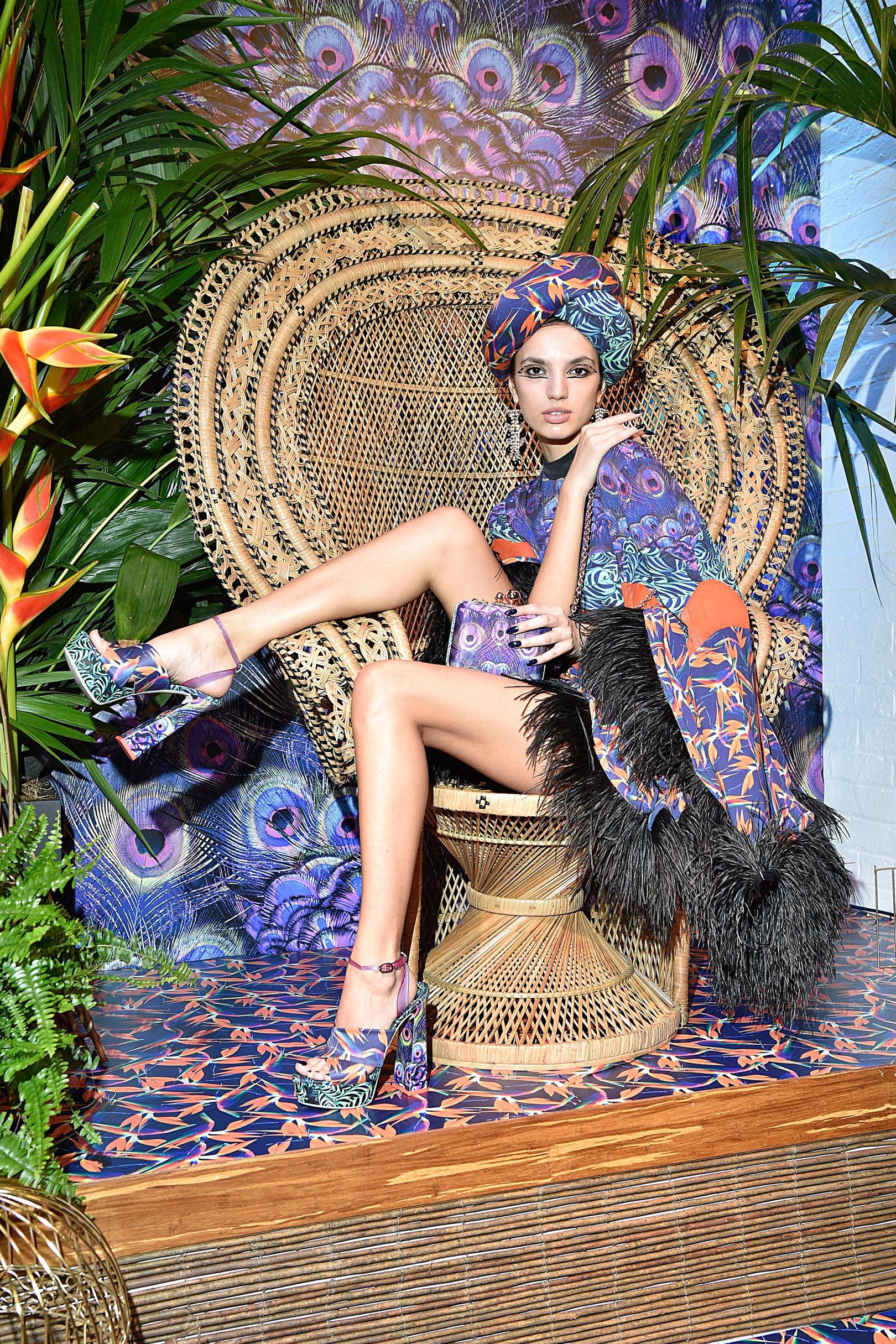 Sophia Webster: I usually am not drawn to shoes. When I shop I look for pieces that I can wear everyday and that go with anything, so handbags are my usual go-to's. However, Sophia Webster can do no wrong when it comes to a quirky handbag or whimsical shoe. I love how her pieces are so unique and have a personality all their own. The showcase itself had a personality that I loved. The idea that her shoes, and the models wearing them, were birds "locked" in gilded cages made my heart melt with joy. I love the colorful pieces and shiny fabrics that balanced the whimsical vibe of the party itself. This installation only continues to highlight Sophia Webster's brand and how fashion can be fun and silly while still being polished.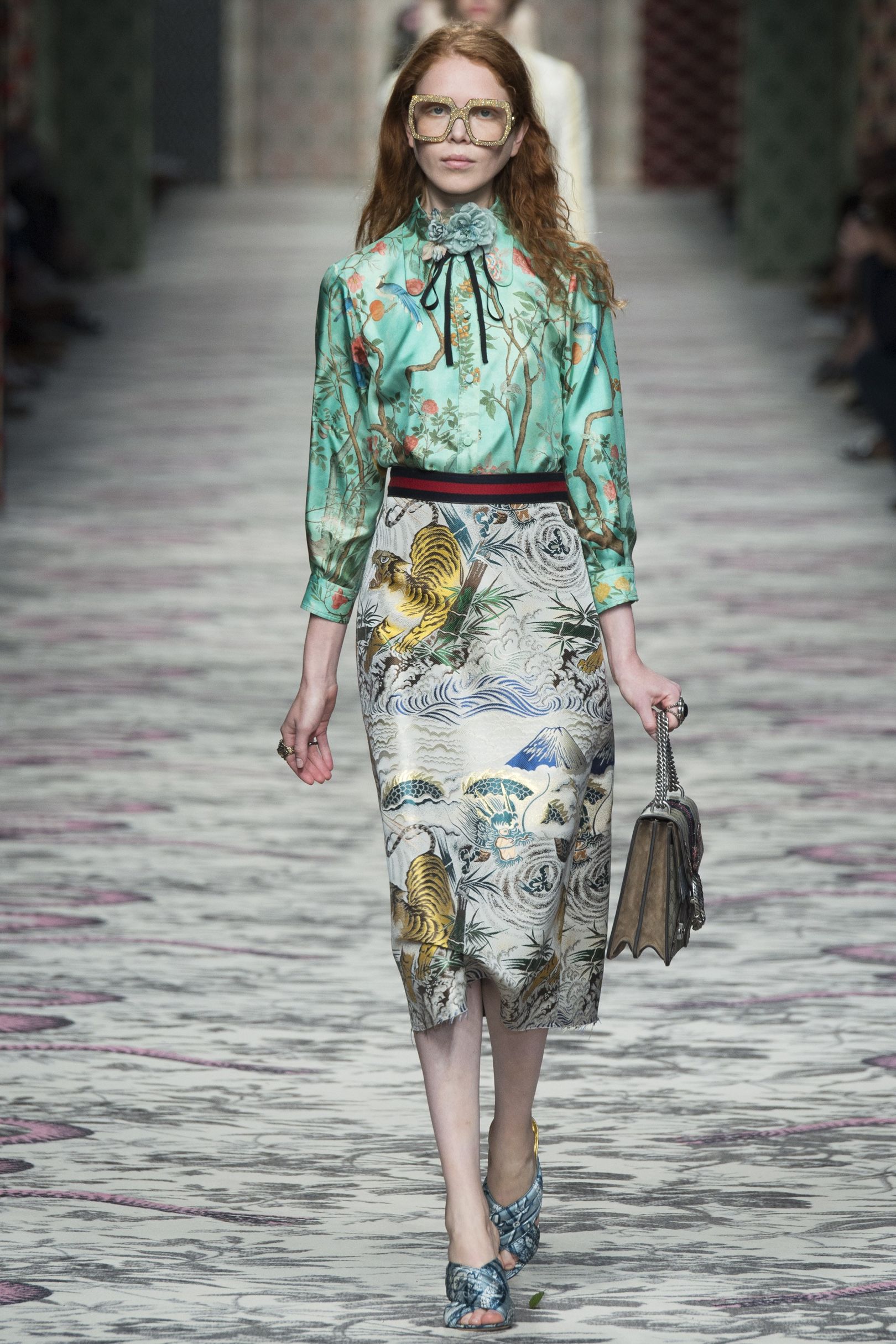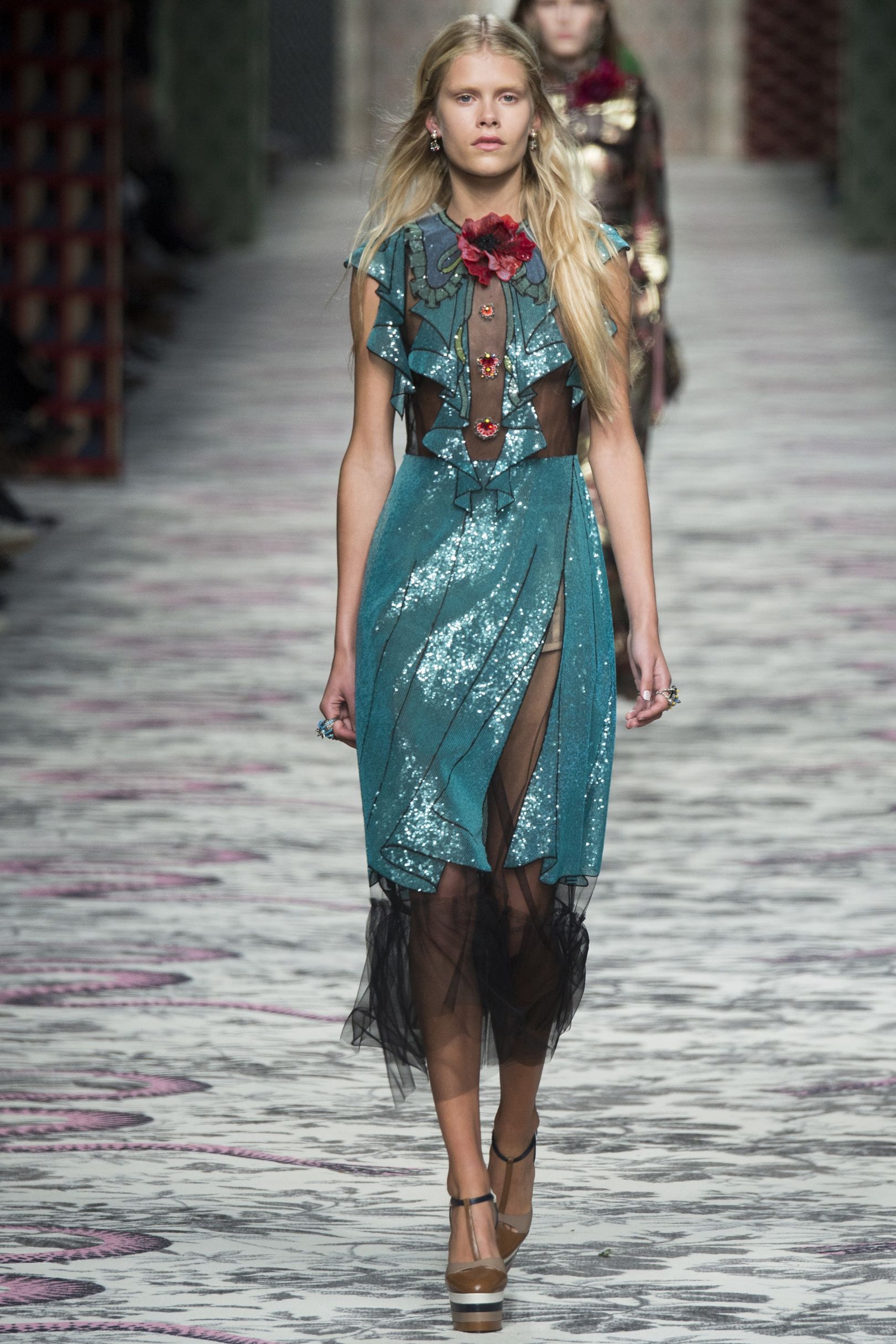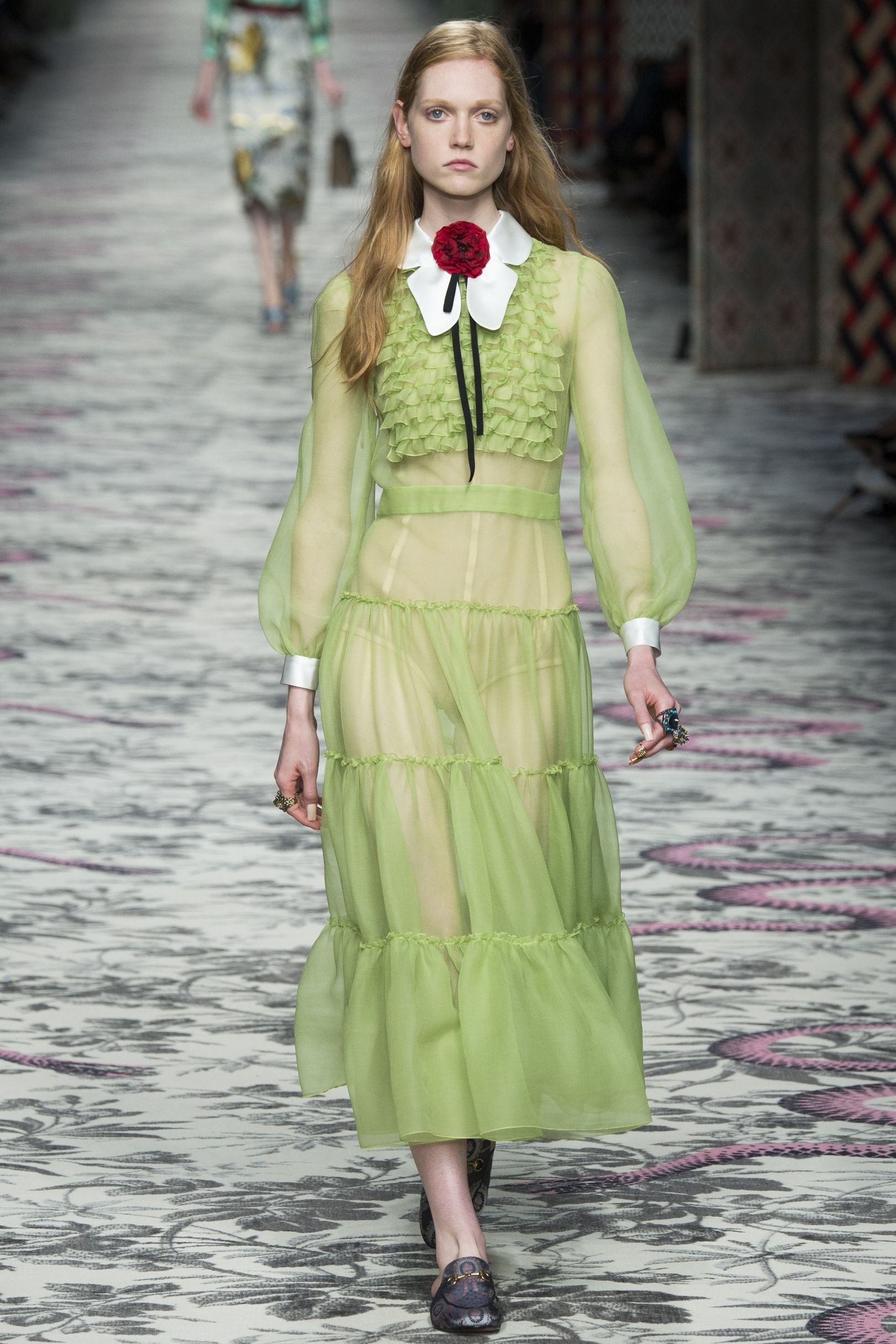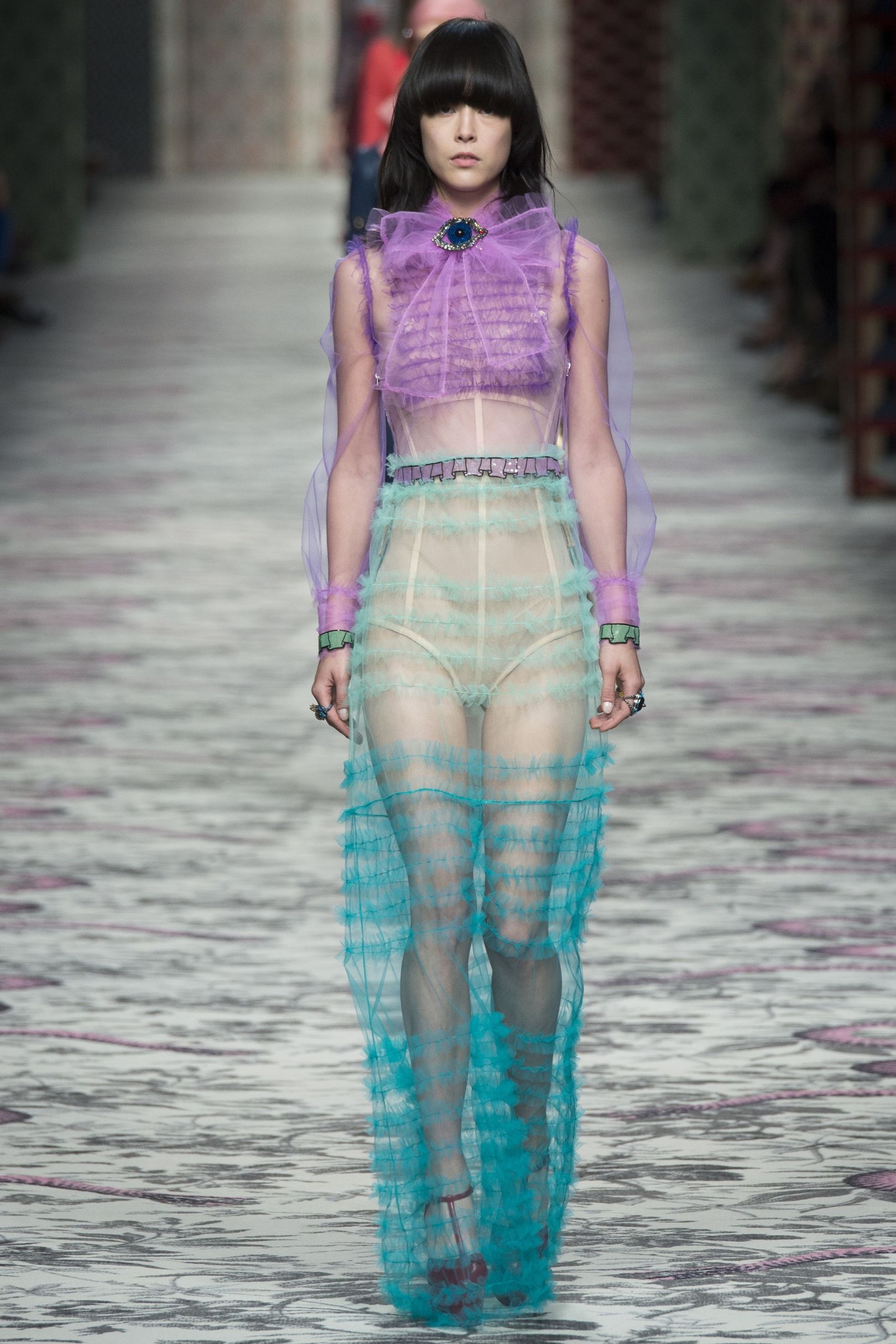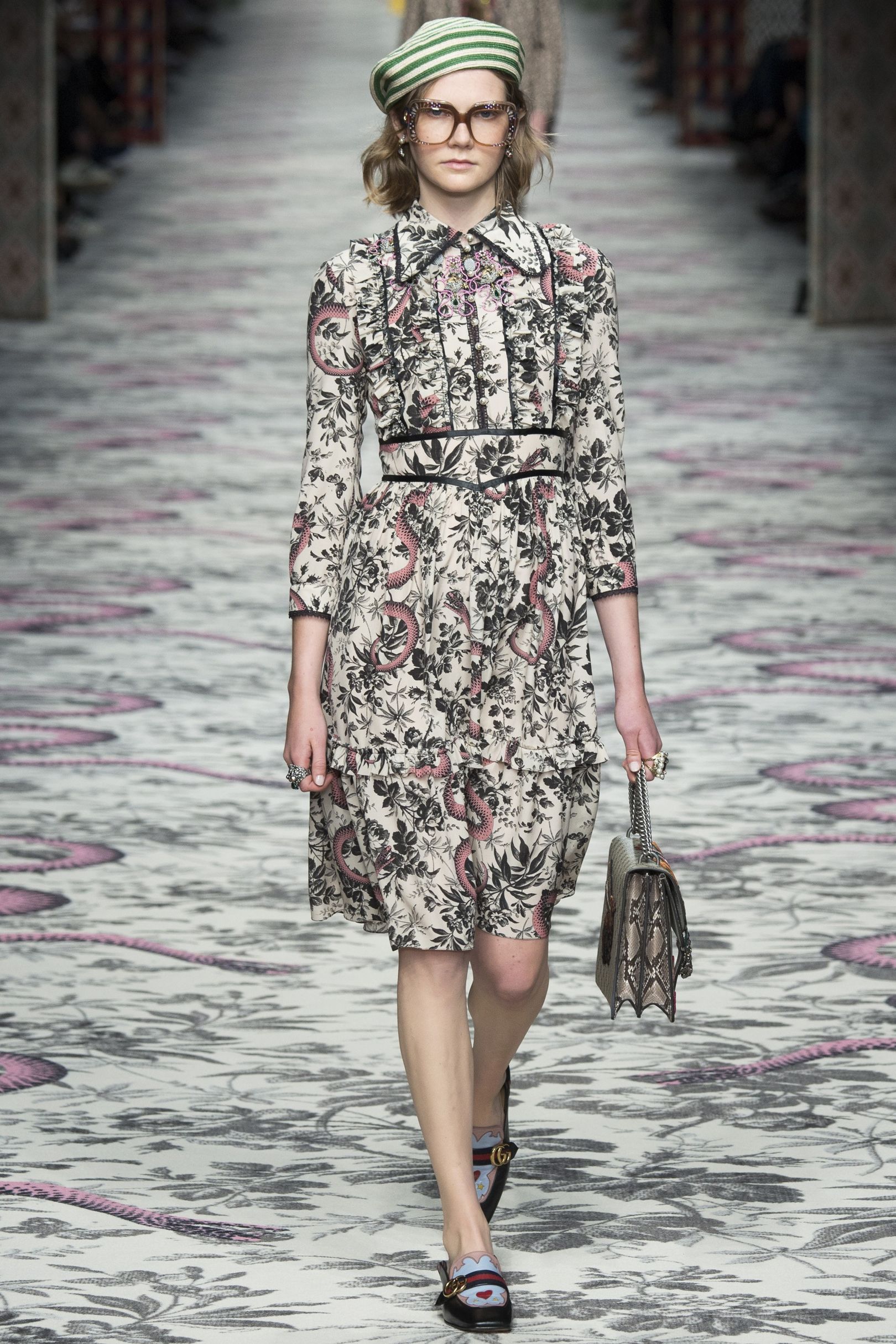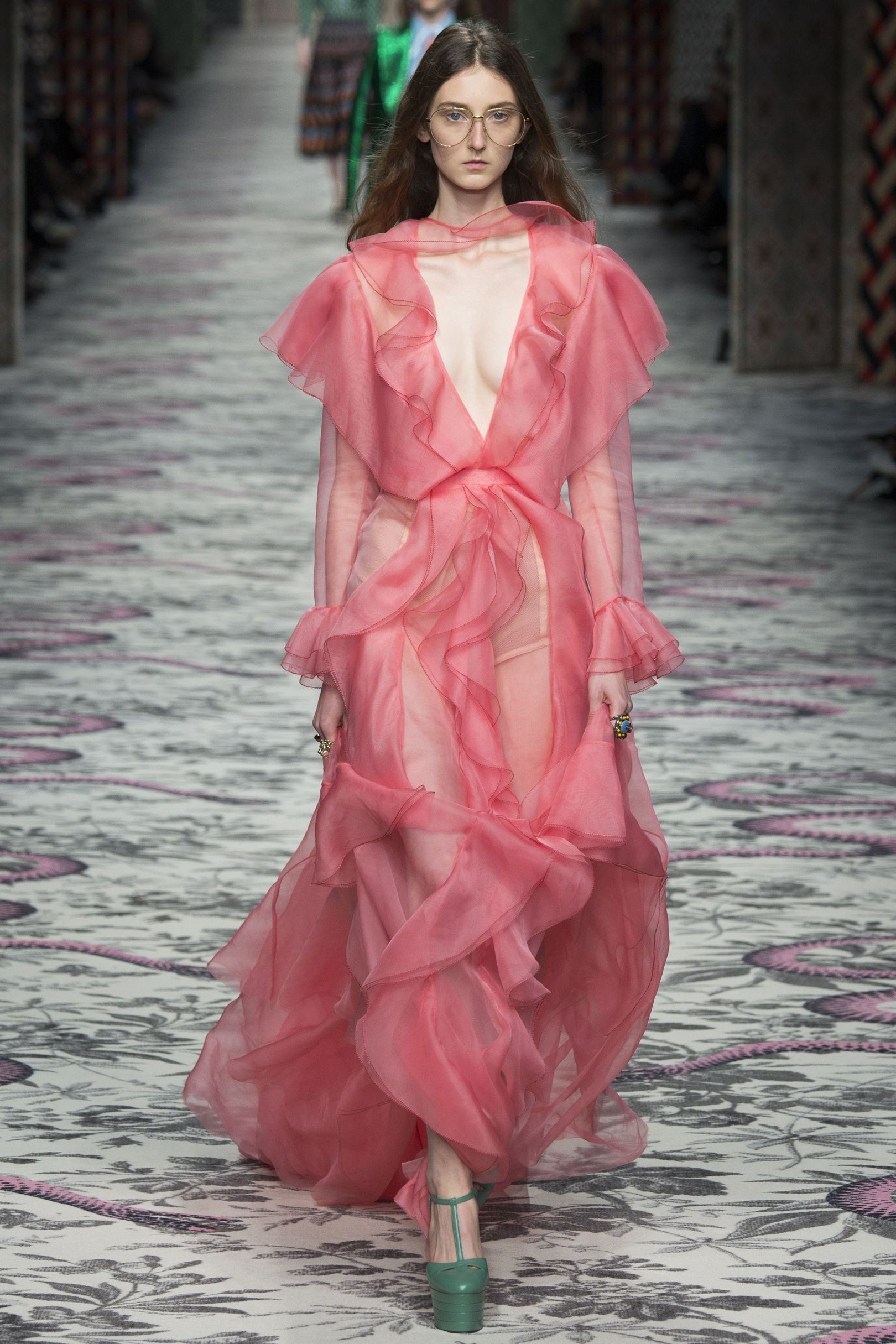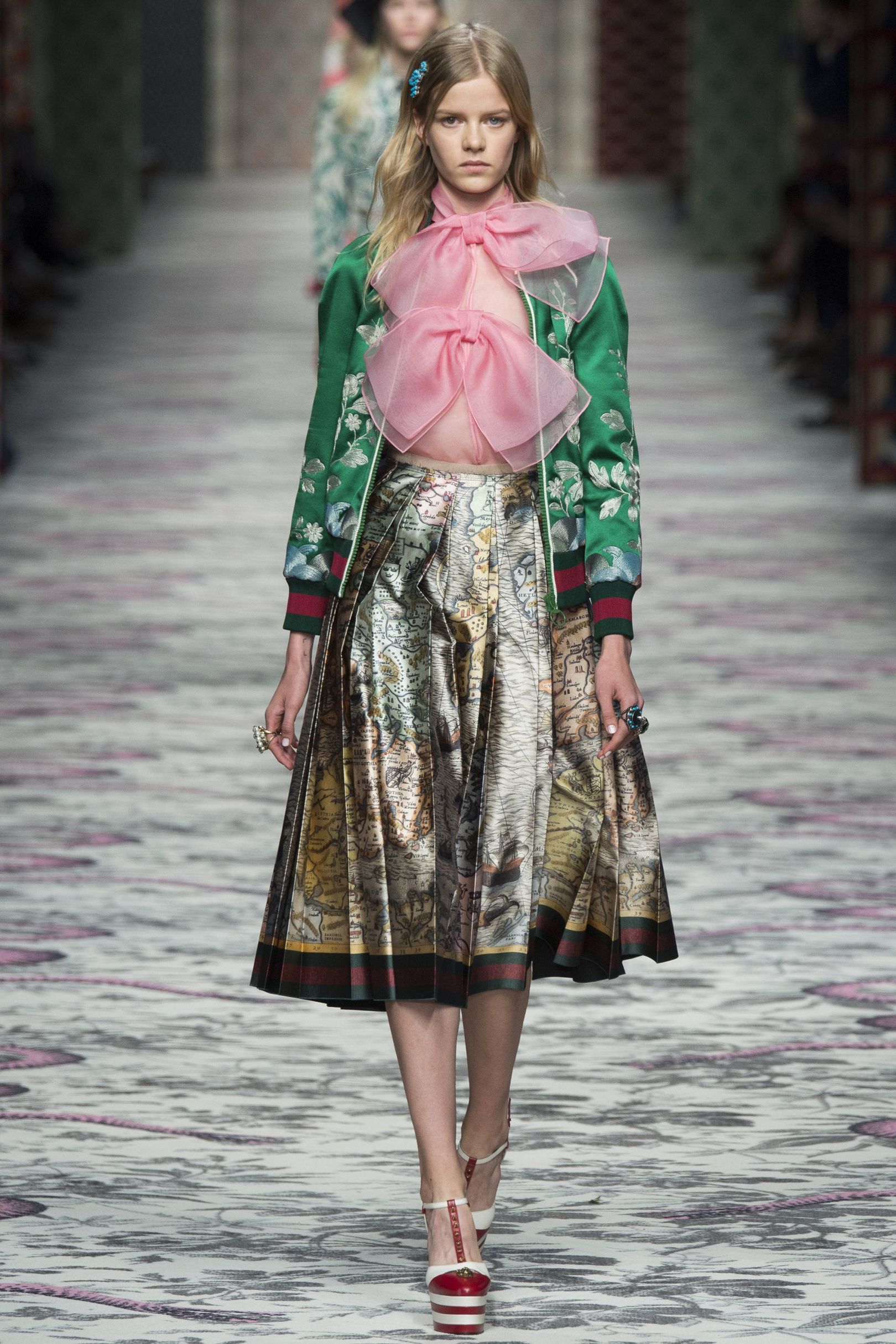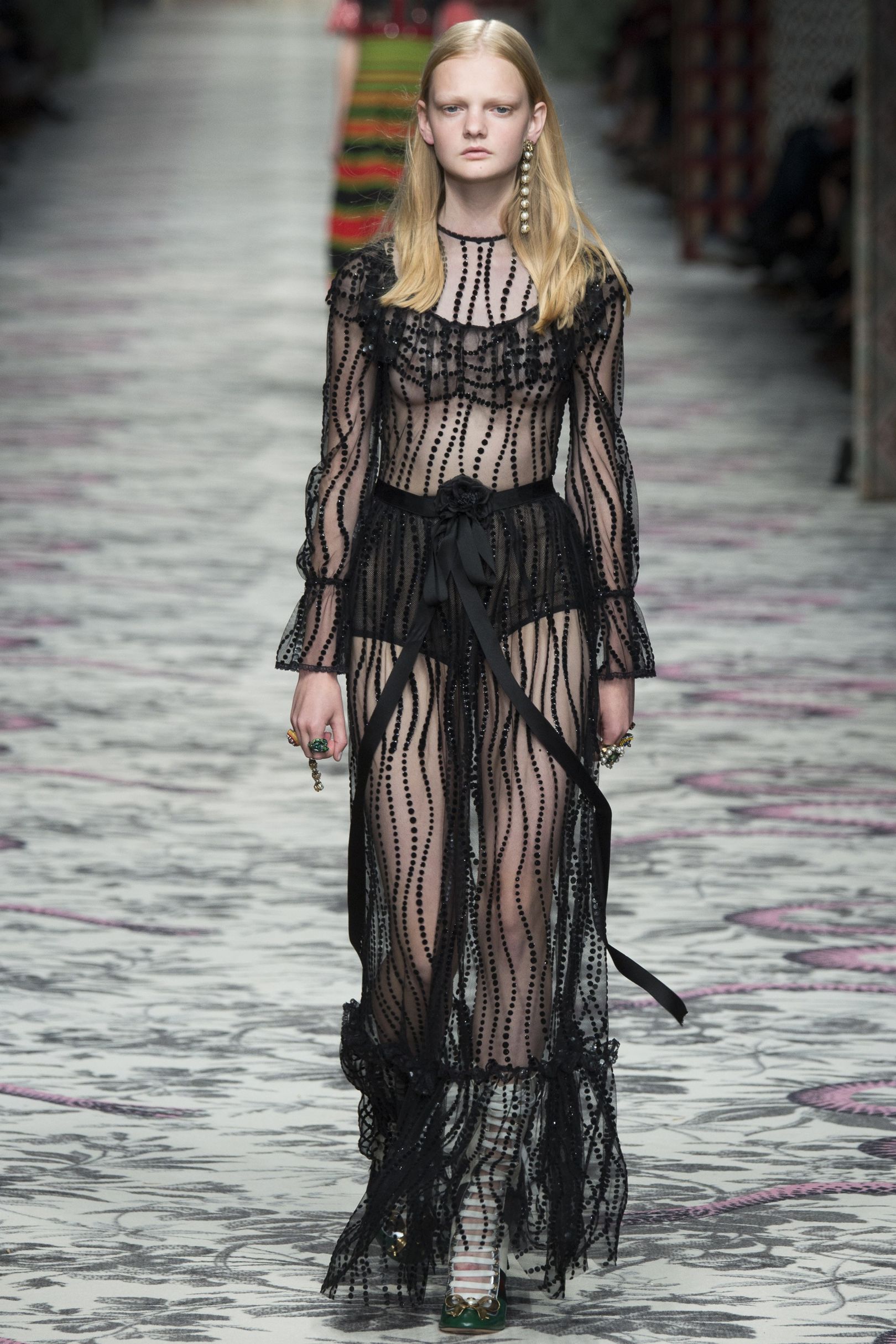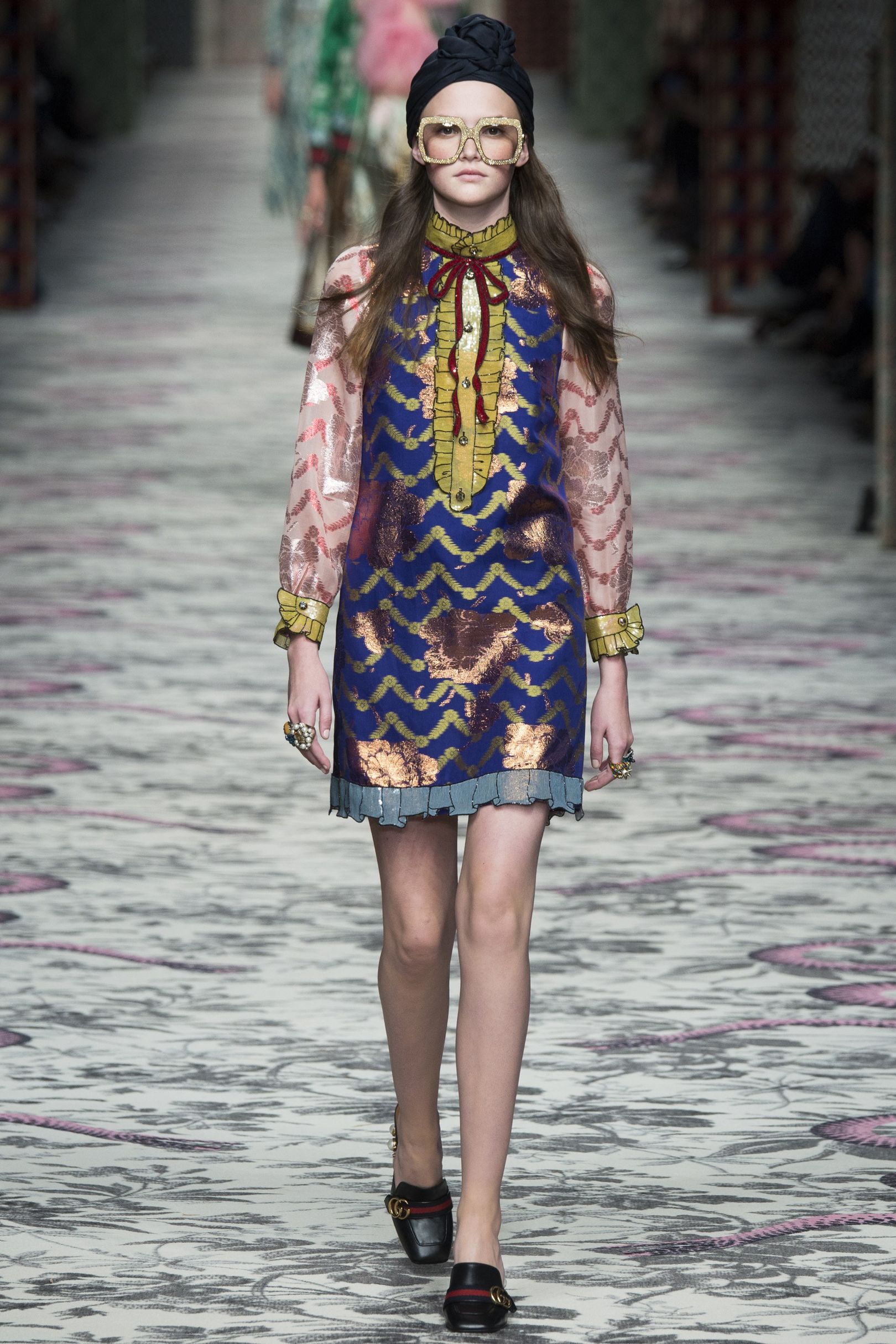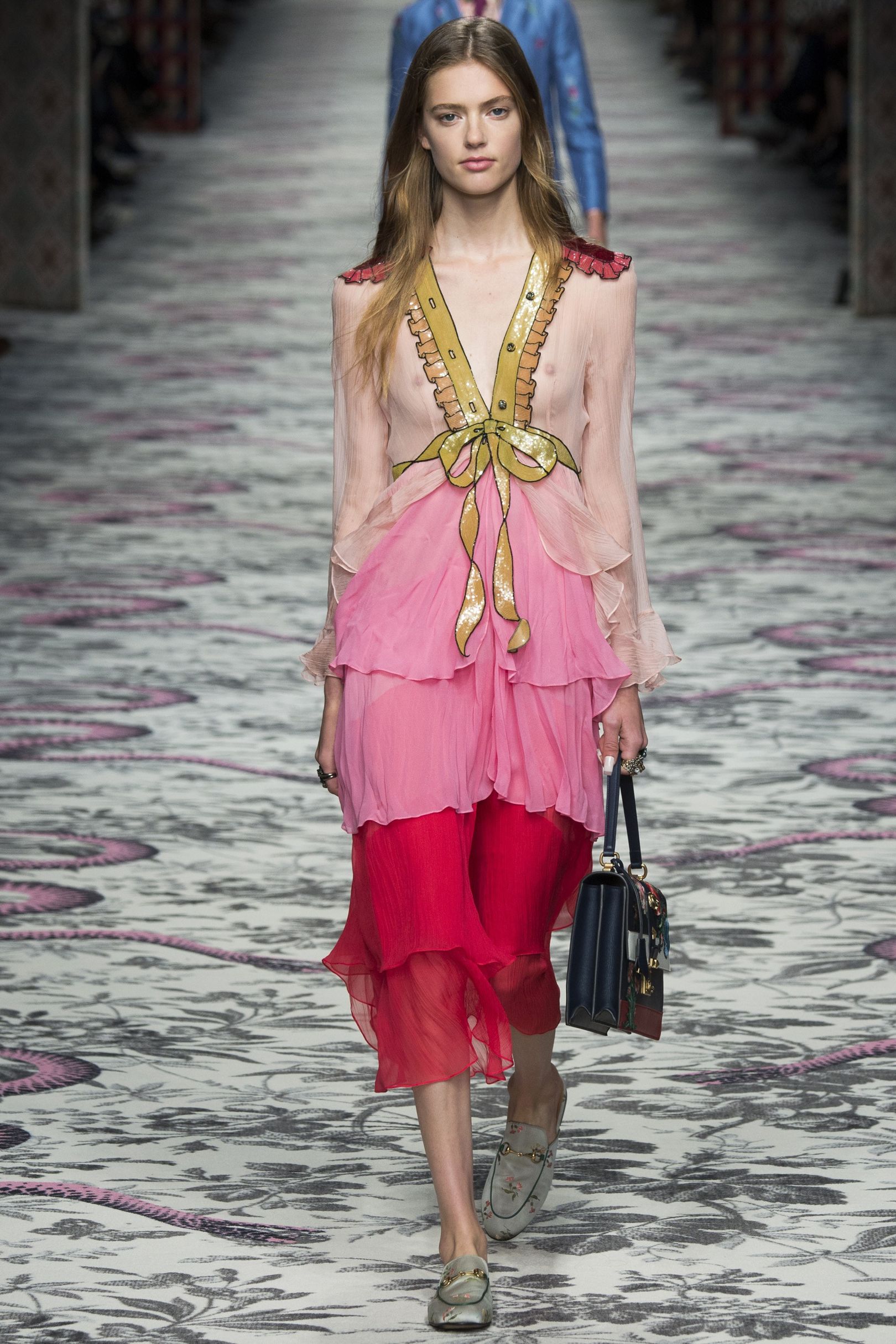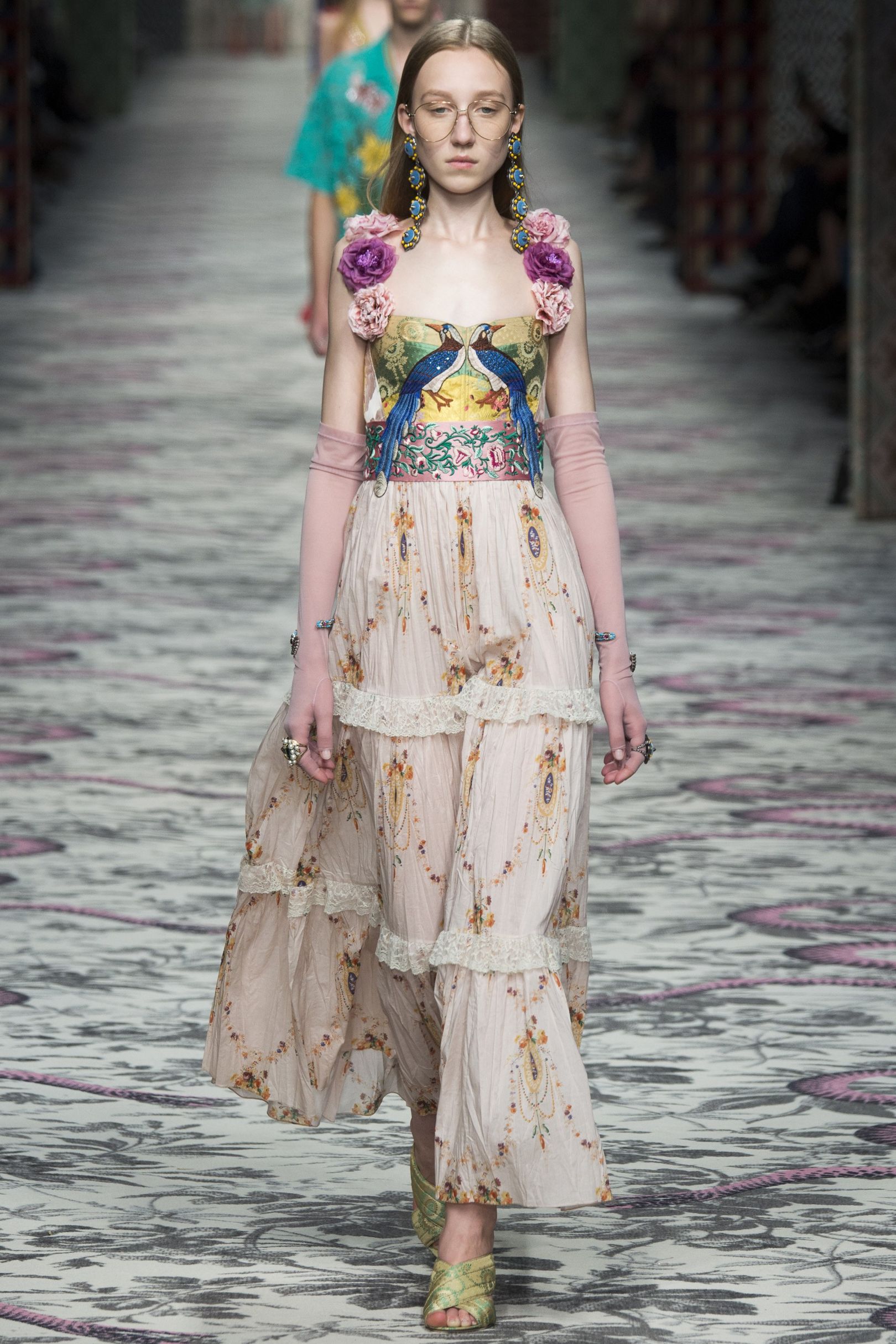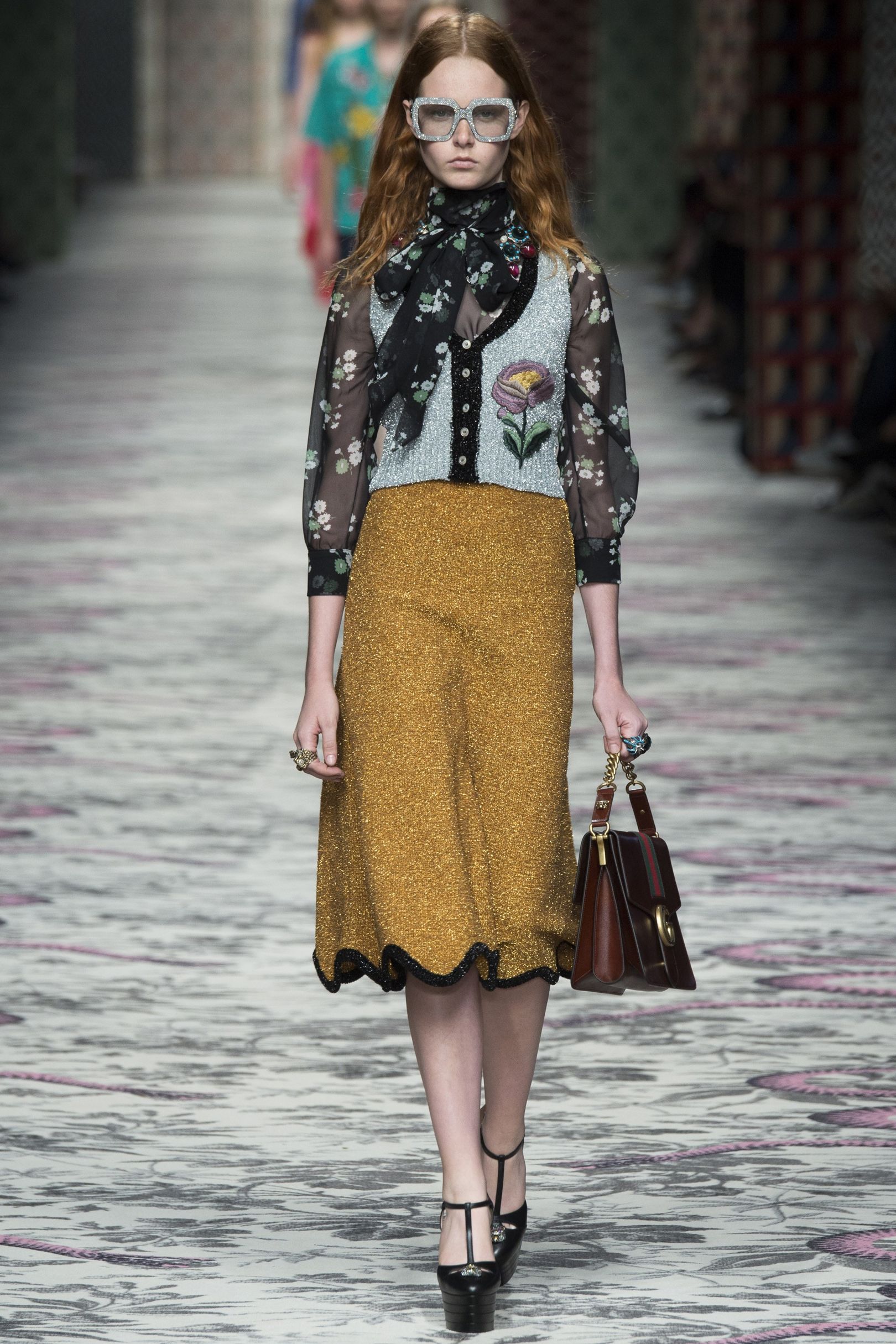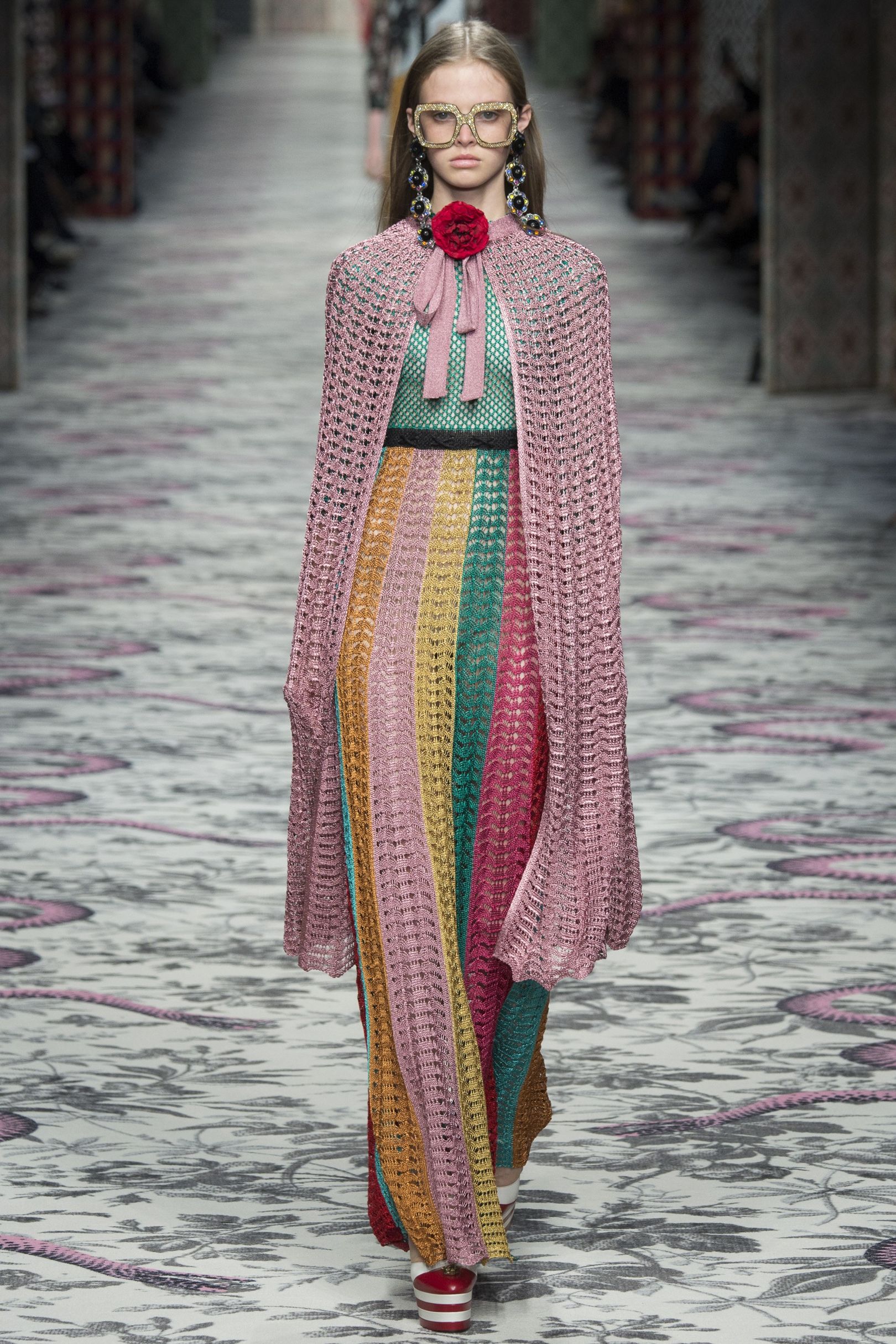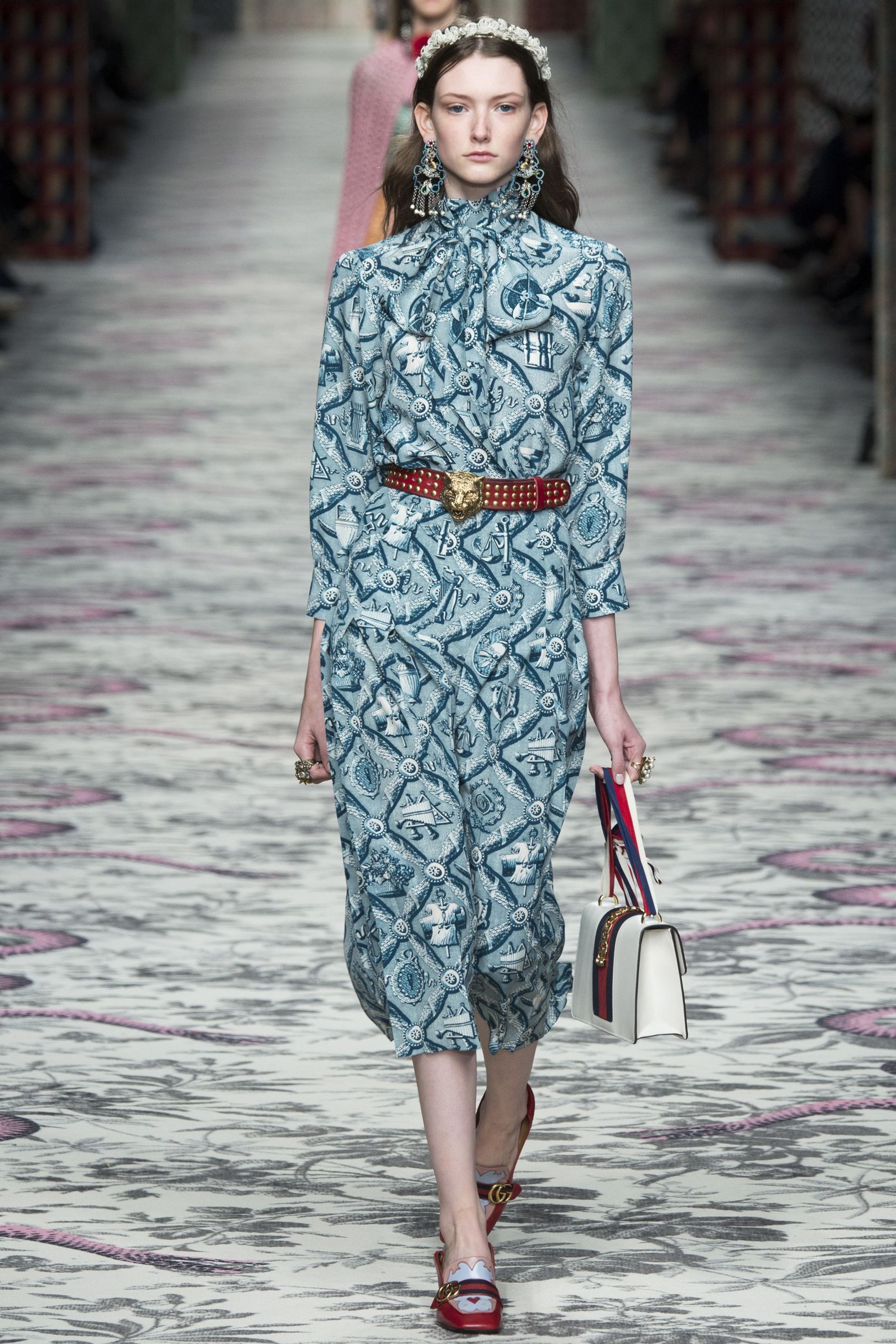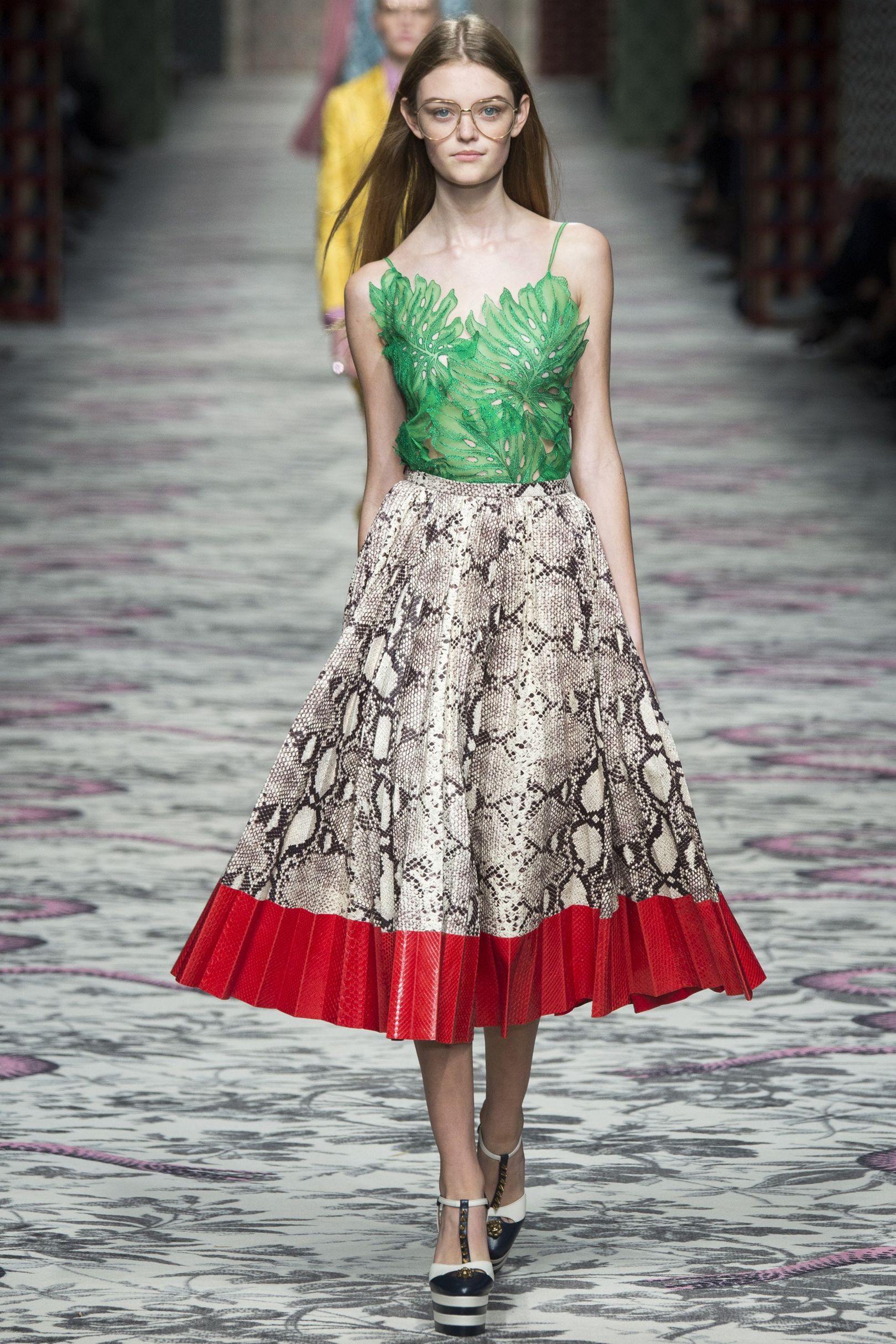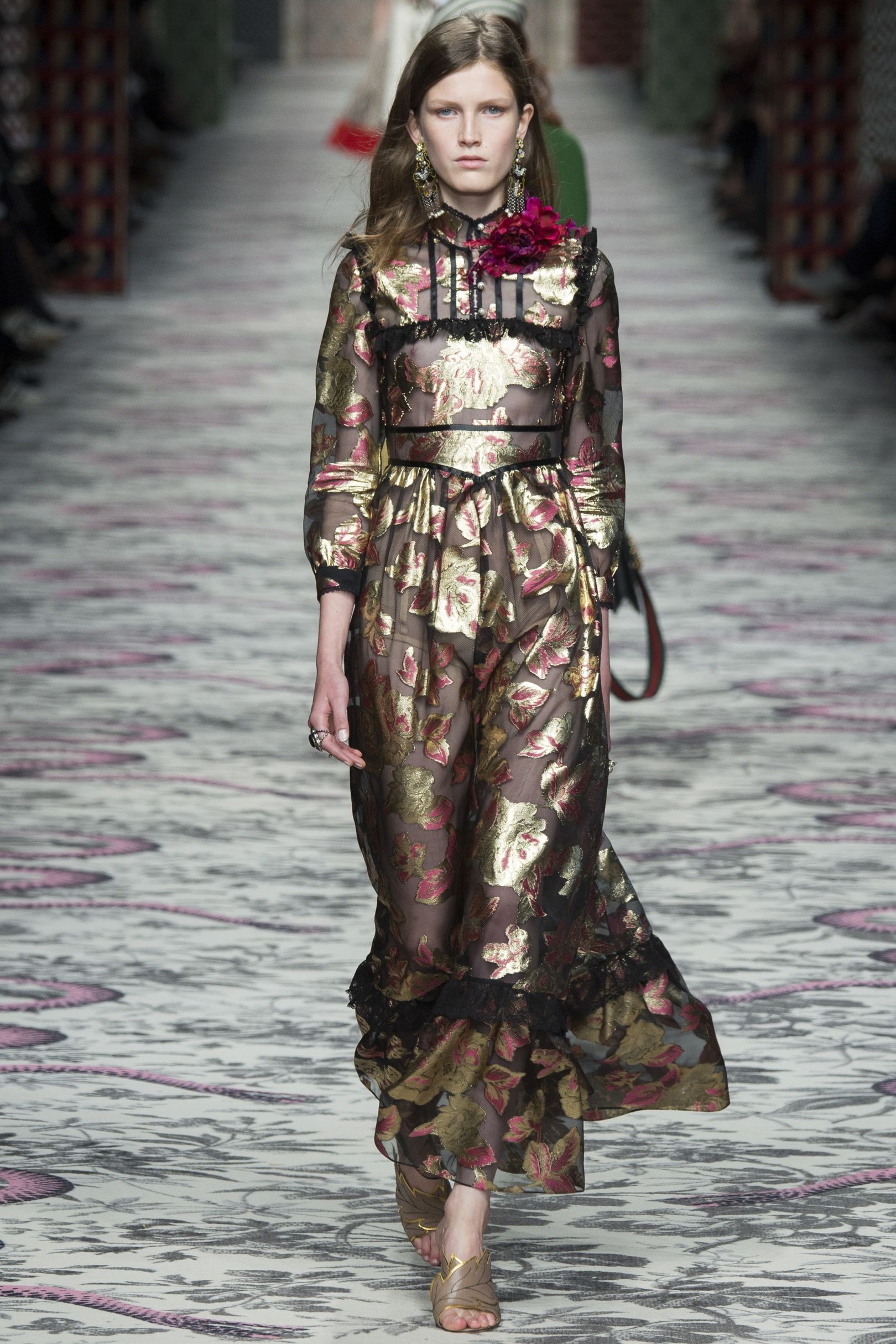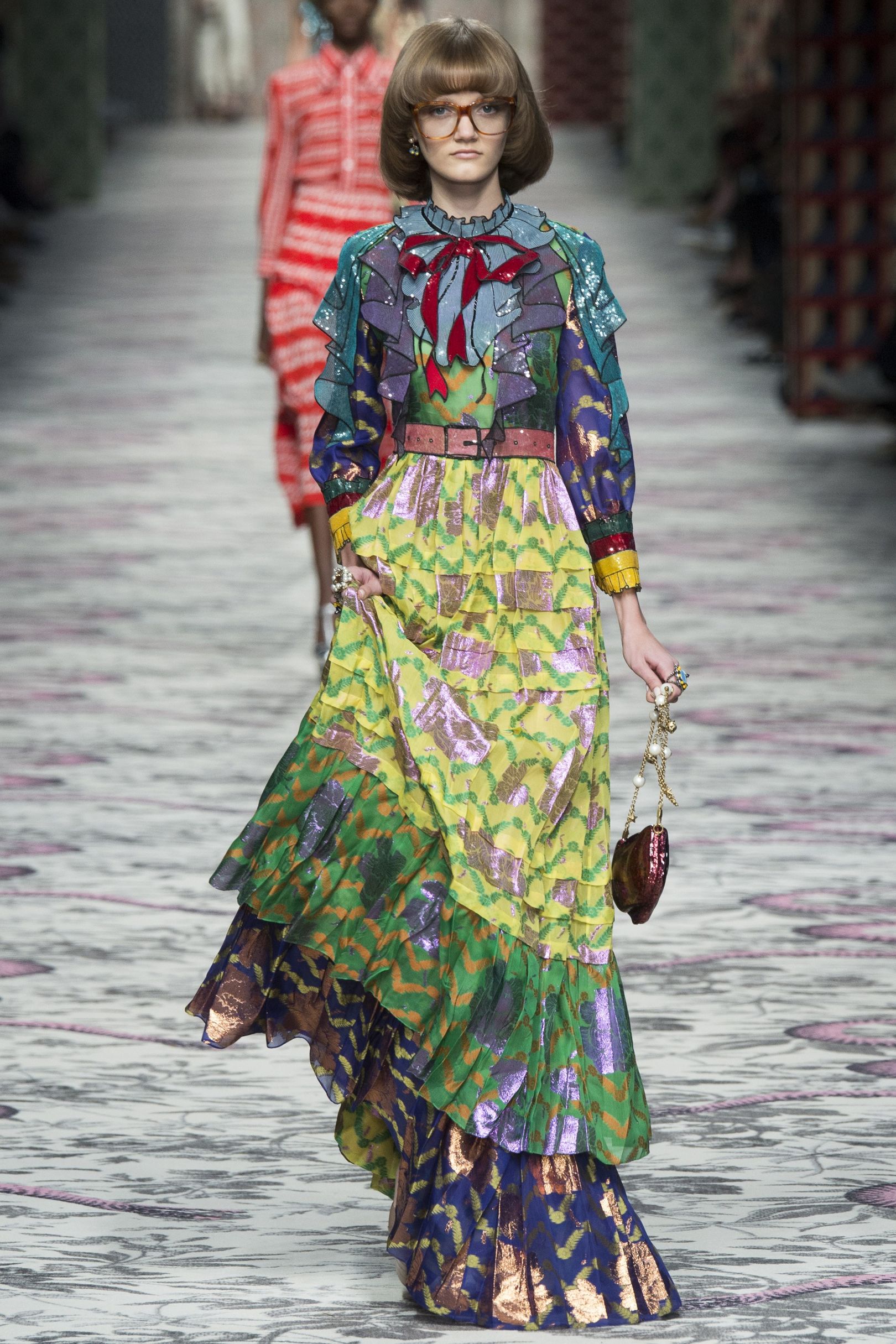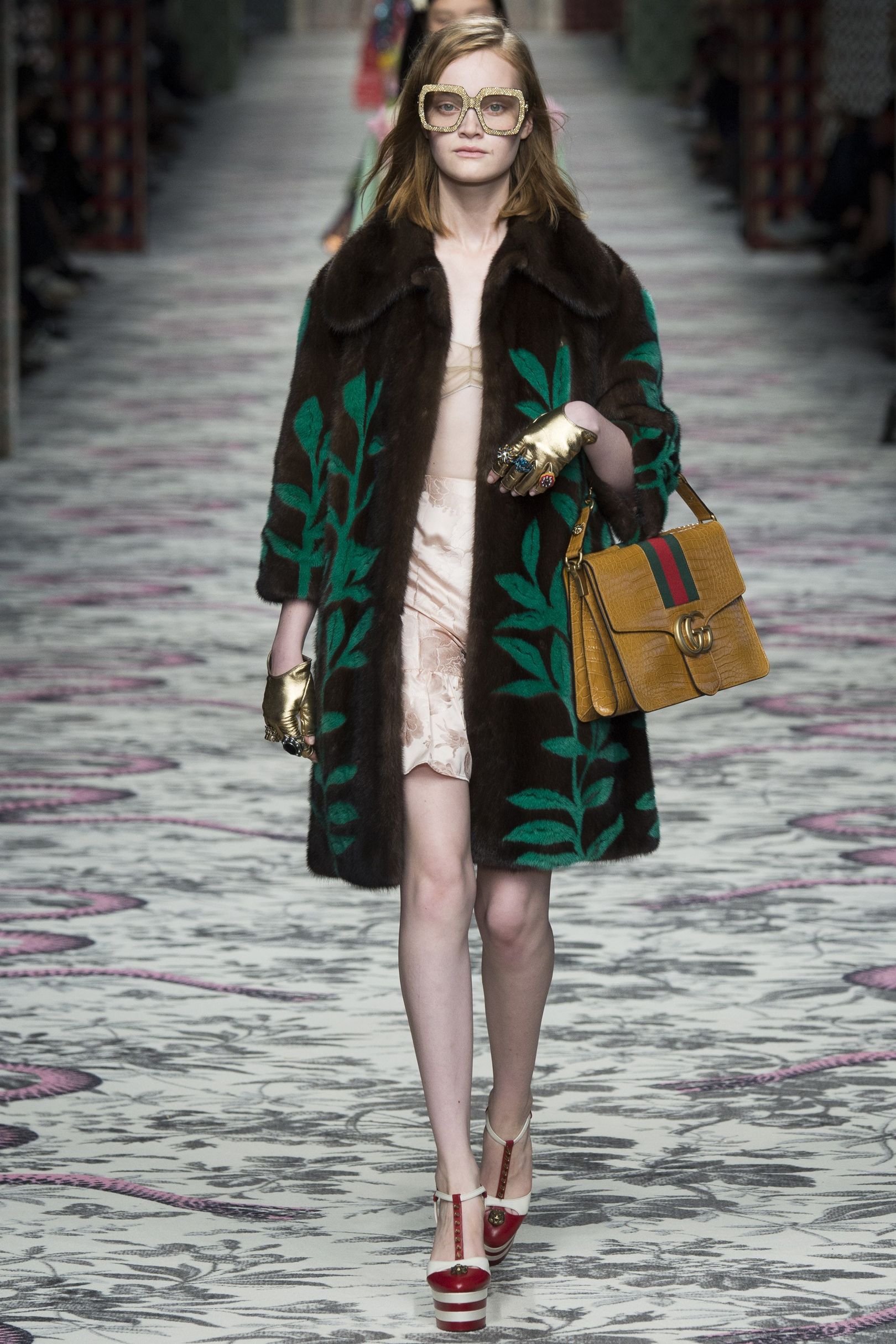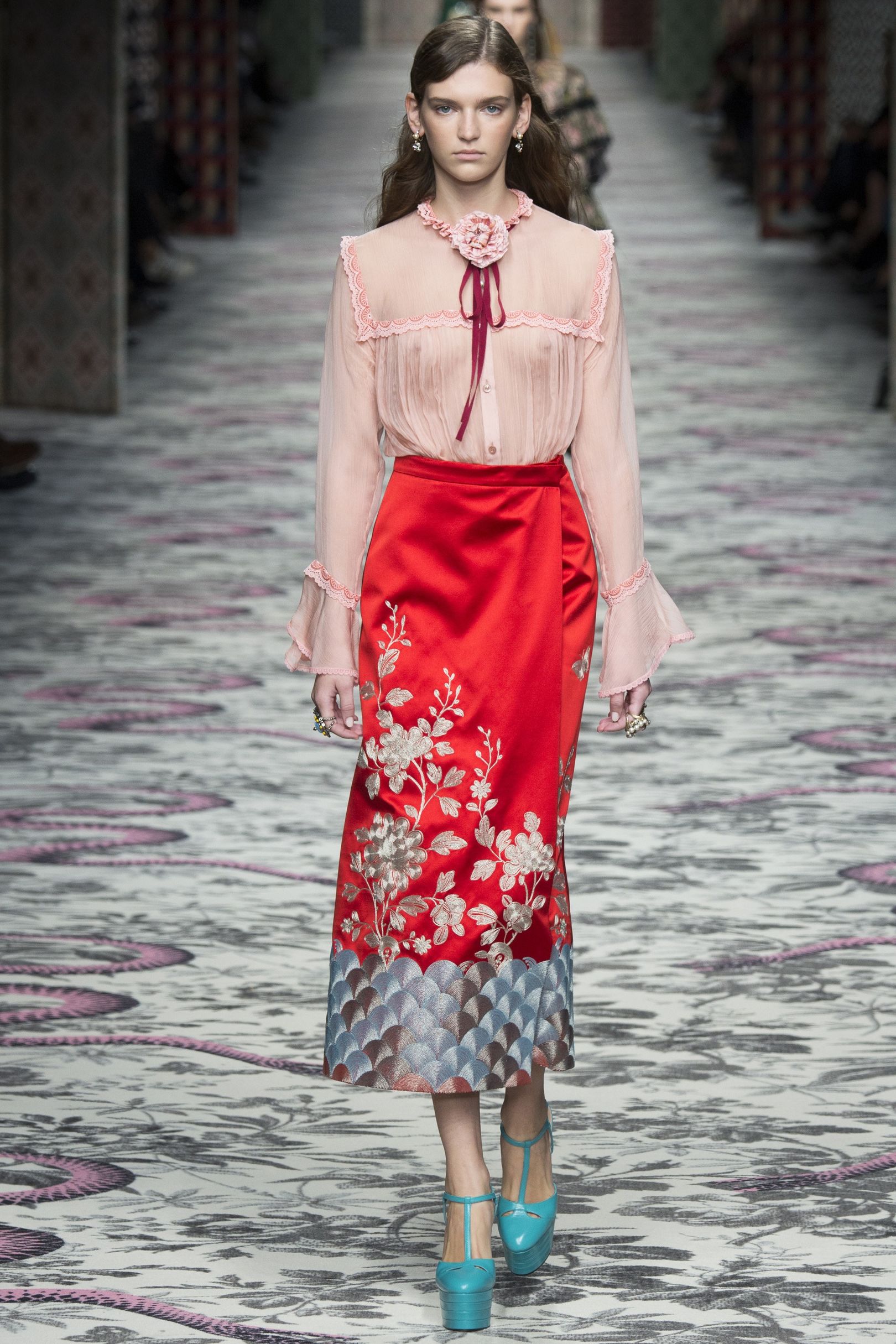 Gucci: This show blew me away in the best way possible. In the past I have never really given Gucci a chance. I have always chalked it up to a more outdated fashion house that stuck to more gaudy pieces. This show, however, changed my perspective on them completely. I loved watching the gauzy dresses float down the runway, mixed with fun sequin almost "cartoon" like garments mingled in between. The fun playful vibe, and colorful palette, made the whole show feel fresh and fun. The chic glasses paired with more structured silhouettes anchored down the idea that while Gucci may have a young kick, keeping the looks sophisticated is still a priority. I feel that the whole show balances the feeling that younger women, and older women alike, can find style inspiration from this show. They also hold true to the fact that you can pair together colors and patterns and still have a look that everyone enjoys.
Burberry: This last show is definitely tamer in respect to colors and patterns than the two previous shows. I have always loved Burberry's commitment to representing London fashion in every sense of the word. The oversized structured pea coats paired with short mini plaid skirts and oversized heel loafers is a perfect concoction for all things that I identify as being "London." This show continued to deliver what I have become accustomed to from the fashion house. I love the oversized tailored wool coats with the gossamer silk blouses. The oversized plaid patterns, paired with wool fabrics and darker hues, is also a very predominant theme in the that I loved to see in the show. Overall the pieces gave great inspiration for the fall season up ahead, and demonstrated how structured blouses and shorter hemlines can be balanced out with oversized pea coats.
Overall the shows in London have been fun and colorful while still being grounded down with sophisticated elements. With style inspiration pouring down every cobble-stoned street in London, I am excited to see more from the shows to come, and to continue to see style inspiration for fall!
Love,
Moi